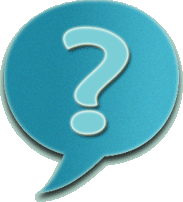 You went a different route after your novel, Some Nerve. What genre is Confessions of a She-Fan?
It's what publishers and booksellers refer to as narrative nonfiction. Part baseball diary, part memoir, it's about the months I spent following the New York Yankees to nearly every game in every city for half of the 2007 season. It's for women who love their baseball team as passionately as they would love a romantic partner. It's also for readers who can't stand baseball but enjoy stories about the highs and lows of marriage.
So your husband is in the book?
Michael's the hero of the book. Well, sort of. The Yankees may be my fantasy men, but he comes off like a Zen master, always making these wise, incredibly sensible pronouncements. He's gotten his own fan mail from readers.
Then you wrote another nonfiction book after Confessions. It's about your husband too, right?
He's definitely a focal point. Writers write what they're passionate about in the moment, and I was passionate about what was going on in my life in 2010. My husband Michael, who's had Crohn's disease since he was a child, was in the hospital four times that year and although I've been his caregiver for the over 20 years we've been married, it seemed as if that year was the most intense. So when my editor said she was acquiring wellness books for Chronicle, I said, "Have I got a wellness book for you." The result was You'd Better Not Die or I'll Kill You: A Caregiver's Survival Guide to Keeping You in Good Health and Good Spirits. The book has even more resonance for me after I moved back East to be closer to my 99-year-old mother, who had dementia and recently passed away.
You're supposed to make us laugh with your books. The caregiver one doesn't sound funny.
But it is. There are times during medical crises when laughter saves us, and I deployed my sense of humor whenever I could. That said, there's nothing funny about running back and forth to the hospital emergency room or feeling so stressed out you can't sleep or worrying that your loved one will die. I tried to strike a balance in the book, providing my own personal stories about being a caregiver with interviews with other caregivers and tips for staying healthy and sane. I intend it to be a companion for anyone going through a tough time with their loved one – from how to eat healthy in a hospital cafeteria and how to make a doctor answer your questions to how to cook a turkey burger.
So it's a cookbook too?
No, but it has recipes courtesy of bestselling cookbook author Martha Rose Shulman. When Michael was in the hospital, I ate junk on the run and felt awful. Martha tells caregivers how to make quick, easy and nutritious meals for themselves.
Who are the other caregivers you interviewed for the book?
Jeanne Phillips, also known as Dear Abby, talks about her mother's battle with Alzheimer's. Actor Victor Garber shares anecdotes about taking care of his mother when she was similarly afflicted. Then there's Harriet Brown, whose daughter has anorexia, and Yudi Bennett, whose son is autistic, and actress Linda Dano, whose husband had cancer even as both her parents had dementia. The point is that the specifics of the loved one's medical condition may be different, but the emotions and situations we caregivers experience are surprisingly universal.
How's your husband doing now?
Chronic illnesses mean there's no cure, so he has the proverbial good days and bad days. He's very proud of the book, even though it's pretty warts-and-all when it comes to exposing our lives.
Is there a new novel out there?
Yes, and it was published by Diversion Books in August 2016. It's called Three Blonde Mice. It's a spinoff of Princess Charming, my third novel in which best friends and divorcees Elaine, Jackie and Pat take a week-long Caribbean cruise together, completely unaware that one of their exes has hired a hit man to kill one of them on the ship. It's one of my bestselling titles and I had an urge (and many requests from readers) to bring the three women back. Three Blonde Mice, the sequel novel, is the first in my planned "Three Blonde Mice" series that will send Elaine, Jackie and Pat on different vacations during which they must solve a mystery and deal with the challenging men in their lives (for Elaine, the narrator, that means Simon is back and still making her heart race). All three women are in their forties and when Princess Charming came out, their age was considered radical – chick lit heroines were supposed to be in their late 20s or 30s. I love writing about women and the issues they face as they age.
Why haven't any of your novels been made into movies?
Nine of them have been optioned for feature films and TV movies, some more than once, but so far they haven't reached the green-light stage. I get so much mail from readers who are frustrated by all the male-dominated comedies out there and wonder where the "First Wives Club"-type material is. "Bridesmaids" was a start, but there's been no real female-driven run of films since. That said, there's always interest in my novels, and producers are currently circling An Ex to Grind again now that Fox's deal with Cameron Diaz and Benecio Del Toro attached has lapsed.
How do you get the ideas for your novels?
Like most writers, I eavesdrop. Sometimes a book will come to me just from overhearing a juicy conversation. That's what happened with Female Intelligence; I overheard a conversation in a movie theater. Name Dropping came about after my agent told me she had the same name as another prominent woman in publishing and recounted how their identities often got mixed up. An Ex to Grind was the result of a friend telling me about her torturous attempt to divorce her husband. Princess Charming popped into my head after bestselling author John Jakes, whose novels I promoted when I worked in publishing, said to me, "Write about a cruise ship!" For more about how I came up with the ideas for my novels, click on a specific novel and go to "Inspiration." It's all there.
Are your novels autobiographical?
No. Well, all the heroines do sound like me. That's what my friends tell me. "Reading your books is exactly like talking to you," they say. So I guess my heroines have some of my smart-ass attitude in them. Mostly, they're ordinary women who are forced to solve a problem and, in doing so, discover an inner bravery they didn't know they had. They may start out as bumbling and clueless, but they always become stronger and more self-confident by the end of the story. I like to think I tap into my inner bravery just by pulling them through their struggles. Of all my novels I would say that my first, Clean Sweep (formerly titled Cha Cha Cha), is the most autographical. The heroine is living in a big house in Connecticut when the stock market crashes and rocks her world. The same thing happened to me. I was stuck with a house I couldn't sell and trying to cope with a divorce on top of it. But unlike the heroine, I didn't become a murder suspect!
Did you always want to be a writer?
Not at all. I wanted to do play-by-play for the Yankees. It never occurred to me that I could write a book – not even during the ten years I was working in publishing in New York and promoting authors. I was happy being behind the scenes handling their publicity campaigns. I saw up close what a hard job writing is, and I didn't want any part of it. But then came the proverbial thunderbolt: I got the idea for Clean Sweep. I started with a paragraph that grew into a page, then a chapter, then several chapters, and before I knew it I'd written 200 pages. I didn't tell anyone what I was up to – I was afraid people would laugh at me – until one night at a friend's dinner party. She was trying to fix me up with my now-husband Michael. He sidled up to me and said, "So what do you do?" I swallowed hard and said, "I'm writing a novel." He rolled his eyes, laughed and said, "Isn't everyone?" After thirteen novels and two books of nonfiction, he isn't laughing any more.
Do you have a favorite of your novels?
I know I'm supposed to say, "No way! I love them equally, the way you love all your children." Well, I do have a favorite: The Secret Ingredient. It's about a woman who slips her husband a magic potion in the hopes of making him more romantic. Usually I really wrestle with a book – the middle parts are especially challenging – but The Secret Ingredient came easily to me and I actually laughed out loud when I'd read what I'd written. I think I hit on a very universal aspect of the male-female relationship: We fall in love with men, only to try to change them. I also enjoyed using elements of magic and fantasy in that book.
Do you have a favorite book written by someone else?
I love to read and there are hundreds of books I could name. But I'll just mention Susan Isaacs' Compromising Positions. Without it, there would be no Jane Heller novels. It influenced me so much – finally an entertaining story of a smart, wisecracking woman who solves a mystery! Subconsciously, I must have thought, Maybe I could write a novel like that. Nora Ephron's Heartburn, along with her nonfiction work, are also touchstones for me. Her wit, her intelligence, her distinctive voice come through on every page and make me want to write funnier, smarter, better. And I must mention Maria Semple's Where'd You Go, Bernadette. I marvel at the author's quirky protagonist and unique plot.
Do you set out to make your books funny?
I don't set out to tell jokes, but I try to make people laugh through situational humor. Laughter is so crucial to our sense of well-being. It gets us through tough times, distracts us from our struggles, reminds us that we shouldn't take everything so damn seriously. The most satisfying emails I get are from people who tell me that my books made them laugh during periods in their lives when they didn't think laughter was possible – medical crises, especially. Those letters are gifts for which I'm very grateful.
Are you very disciplined as a writer?
I am. I get up in the morning, eat breakfast and go to work until late afternoon – usually seven days a week. If I'm in the home stretch of a book I'll work at night too. I don't count pages or set limits for myself. I just put in my hours. Sometimes I'm productive. Sometimes I delete every word I've written that day. But I don't sit around waiting for the muse to strike. Writers write.
Do you enjoy doing book signings and TV appearances?
I do now. But remember: I used to promote other authors for a living. I was very comfortable setting up their book signings and TV appearances and staying behind the scenes. Then suddenly it was my turn to step into the spotlight when Clean Sweep came out, and I was terrified. I got a negative review for the book (I think they called me "a second-rate Susan Isaacs," not that they were wrong!) and took to my bed for 24 hours. But I got used to the scrutiny. I even got comfortable going on national television. My grandmother always said I was a ham, and she turned out to be right.
Do you do a lot of research for your novels?
Yes, and that surprises people. They assume that because the books are light and breezy they don't need much "work." The truth is, they're light and breezy precisely because I put so much work into them. Admittedly, some of the research isn't a hardship. For Three Blonde Mice, the new novel, I spent weeks taking farm-to-table cooking classes because that's what my three heroines do, and it was not only delicious fun but educational. (I have lots of new recipes.) For Princess Charming, which is set on a seven-day Caribbean cruise, I took a seven-day Caribbean cruise. (It was harder than it sounds; I went during hurricane season.) For Crystal Clear, which is set in Sedona and pokes fun at the New Age movement, I spent a week there having my aura cleansed and my chakras balanced. The heroine of Name Dropping is a pre-school teacher at a Manhattan private school, so I spent quite a lot of time in the classroom of my sister, who teaches at the 92nd Street "Y" pre-school. Lucky Stars is about a struggling actress in L.A., and I interviewed several similarly struggling actresses about their lives and careers. But my most exciting research came while I was writing Some Nerve, which is about a celebrity reporter who signs up as a hospital volunteer to get the scoop on a movie star patient. I became a hospital volunteer myself. The experience changed me, just as it changed the book's heroine, and made me realize how rewarding it is to be in service to others.
What do you do when you're not writing?
I love going to the movies, and I'll see just about anything. I used to go to our local AMC every weekend, but since Covid-19 disrupted our lives, I watch movies and series on television – comedies, crime dramas, old classic series I haven't seen in years, whatever suits my mood.
Any advice for aspiring writers?
Just write. Now. No excuses about how busy you are. I was on a panel once with a widow who had ten children and a full-time job. She woke up at 4 o'clock every morning and wrote until 7 a.m, when she had to get her kids ready for school. If she could find the time to finish a novel, so can you.