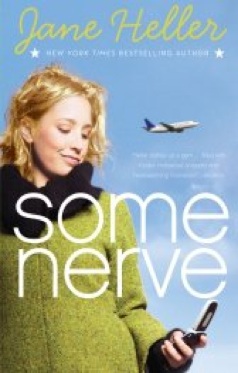 Publisher:

HarperCollins Publishers

Available in:

Hardcover, Paperback, eBook

ISBN:

9780061148743

Published:

November 6, 2007
Barnes & Noble
Amazon
iTunes
Reviews
Inspiration
Read the First Chapter
Summary
Thirty-year-old celebrity journalist Ann Roth has one last chance to prove to her boss that she's the right woman for the job.
She's different from the other reporters at Famous, the L.A. magazine where she has her dream career interviewing stars like Britney Spears and Angelina Jolie. She values her ethics – she doesn't pick through people's garbage, doesn't print rumor and gossip, doesn't try to pervert the truth. But when her editor tells her she's too nice, that what he needs is a killer journalist who'll do whatever it takes to get a story, she realizes that she must do something drastic.
Of course, her plan backfires. Not only does she fail to score an interview with the notoriously media averse actor Malcolm Goddard (he'll only do the interview while piloting his Cessna and she has a terrible fear of flying), she gets fired. Her disappointment turns to rage when she learns that Malcolm knew about her phobia all along. He insisted on doing the interview on his plane just to get her off his back.
Hurt, disappointed, not to mention unemployed, she trudges home to her tiny town in Missouri to try to regroup, vowing to cure herself of her fears and reclaim her career. And then a surprising twist: she hears that the great Malcolm himself is in Middletown as a patient at the local hospital – under an alias. Opportunity knocks. Ann sees him as her ticket out of Missouri as well as a chance for payback. She volunteers at the hospital with the sole intention of pretending to befriend Malcolm and worm the story of a lifetime out of him. If she writes it, she'll have her career back and prove she's the killer journalist her editor had wanted her to be. But after facing her fear of falling in love, how much is she willing to risk for her job?