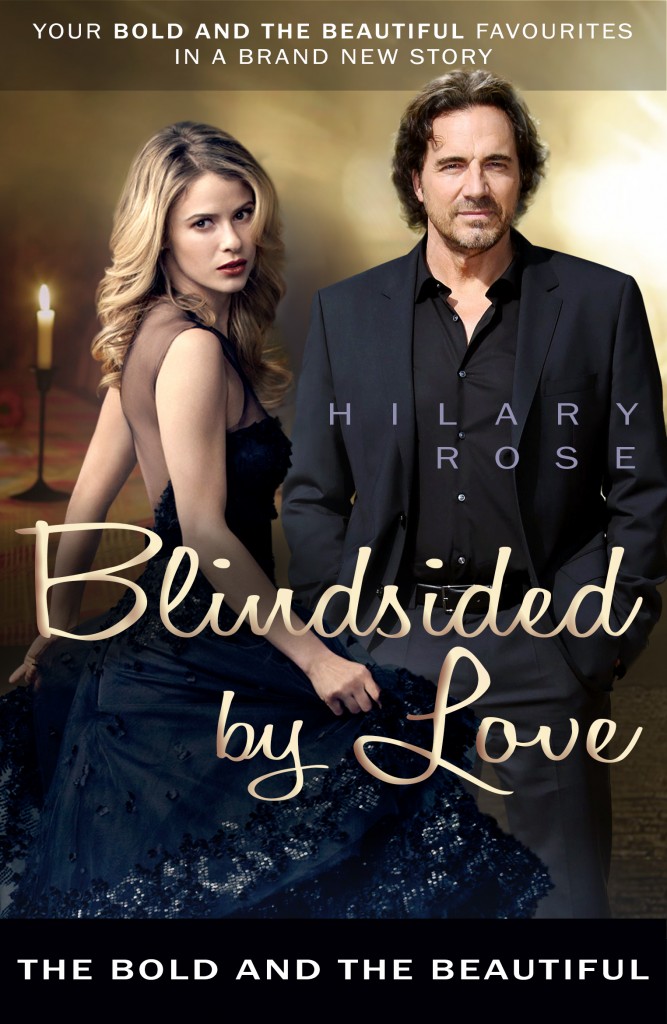 Why am I posting this cover? Because the author, Hilary Rose, is none other than moi!
The details of Hilary and her novella are right here but the long and short of it is that I was presented with a very cool writing project several months ago by my friend Rhonda Friedman, supervising producer of the Emmy Award-winning CBS daytime drama "The Bold and the Beautiful." Rhonda was one of the first friends I made when I moved to LA in 2001 and since I wanted to see what my new friend's career was all about, I started watching her soap – and got hooked. It airs here at 12:30 every afternoon so I watch it while I eat lunch. Very steamy stuff and never lacking for drama. What I especially liked about the show was and still is that the stories move along; they don't get stalled for weeks on end like other soaps.
Late last year, Rhonda told me that B&B was partnering with Pan Macmillan Australia (the show is spectacularly popular overseas) for a series of novellas that would be inspired by the show and available all over the world. The gist was that she and Brad Bell, B&B's exec producer and head writer, would give the authors the two characters they wanted to see paired up in a romantic relationship and the authors would create original stories for them. She said, "Would you be interested in writing one of these?" I said, "Sure. Sounds like fun." And it was – total fun. The characters I got were Caroline Spencer and Ridge Forrester, played by Lindsey Godfrey and Thorsten Kaye, so I'd watch them every day and let my imagination fly. I came up with a story, wrote it in three months (a speed record for me) and everybody loved it.
Now Blindsided by Love is coming out later this month and I'm jazzed. (I'll provide bookseller links as soon as the publisher sends them.) The how's and why's of the Hilary Rose pseudonym are spelled out in the above link. What's especially great about the book is that the show is actually airing a storyline with Caroline and Ridge right now that's close to the one I dreamed up for the book. Talk about art imitating art!
Here's a taste of Caroline and Ridge. They get way, way hotter in my book. (I'm fanning myself just thinking about those scenes.)
http://youtu.be/5IyW-x91N_0
I hope Blindsided by Love will appeal to fans of the show, fans of romance novels and fans of mine, even though the genre is different. A good story is a good story and Hilary Rose enjoyed every minute of it.