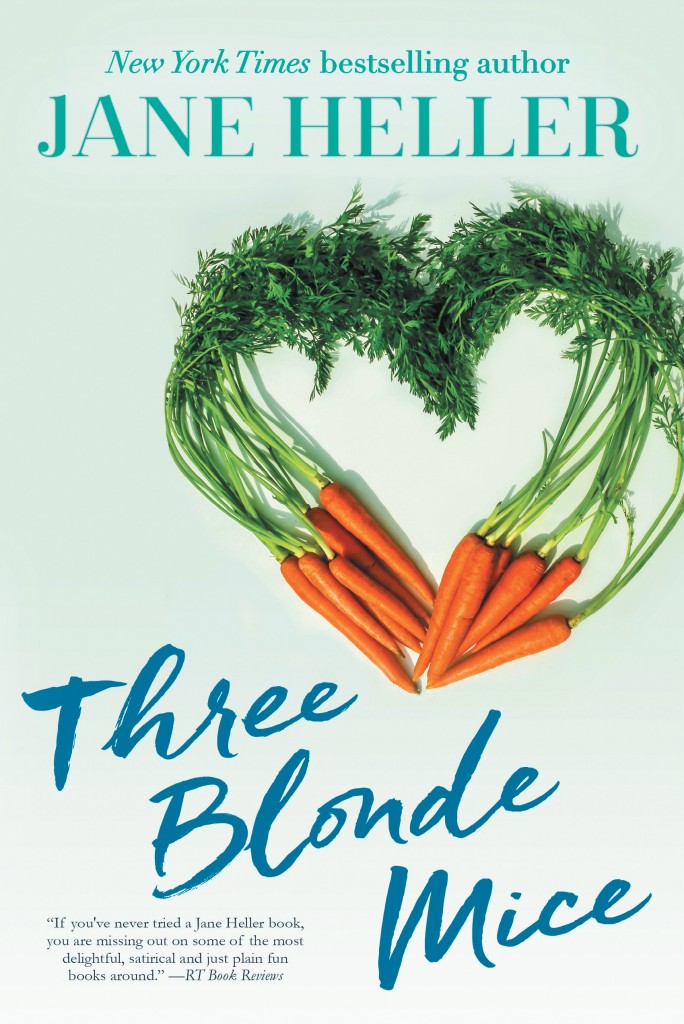 Yup, we have a cover for my new novel, which Diversion Books will publish in August. Why the heart of carrots? Because my "three blonde mice" heroines, Elaine, Jackie and Pat, have taken a farm-to-table vacation together in this sequel to Princess Charming, the book that sent them on a seven-day Caribbean cruise. This time they're at a farm resort in Litchfield, CT – agritourists on a "haycation." They not only milk a cow and make cheese from the milk, but they spend the week taking cooking classes with a famous farm-to-table chef. Here's Diversion's descriptive copy:
Elaine Zimmerman and her best friends Jackie Gault and Pat Kovecky venture to a farm in Litchfield, Connecticut. It's been over a year since their last trip together, a Caribbean cruise aboard the Princess Charming, and after dealing with a murderous ex and his hit man, they're yearning for a no-drama vacation this time. During their Cultivate Our Bounty Week, they and eight other guests will learn how to cook farm-to-table meals with Whitley's artisan-inresidence, a renowned TV/restaurant chef named Jason Hill. Elaine, the jaded, neurotic narrator, is less than thrilled—especially because the program wasn't supposed to include a surprise appearance by her former boyfriend Simon, who's still the love of her life but can't commit to her. What's more, after milking a cow and making cheese, she stumbles on evidence that one of her fellow agritourists is out to murder Chef Hill at the resort's Bounty Fest finale. Is the killer among the freakishly fit Manhattan couple who takes their devotion to organic, hormone-free, non-GMO food to the point of obsession? The grandmother from Wisconsin who's a groupie of the celebrity chef and follows him to every event? The mother and son from Palm Beach who bicker over whether he should give up his law practice to open his own restaurant? Three Blonde Mice serves up a crackling romance between Elaine and Simon, a twisty whodunit involving a screwball cast of suspects and a satire of current food fads and the farm-to-table chefs who perpetuate them.
Needless to say, I'm very excited that the book is in the promotional pipeline. Now that I'm back in CT, I'll be doing local publicity as well as national. I'll post much more in the coming months, but I'm happy to say that Three Blonde Mice is now available for pre-order on Amazon!
Meanwhile, Diversion has just reissued five of my backlist novels, including Princess Charming, with pretty new covers that tie in nicely with the Three Blonde Mice cover. Check them out!