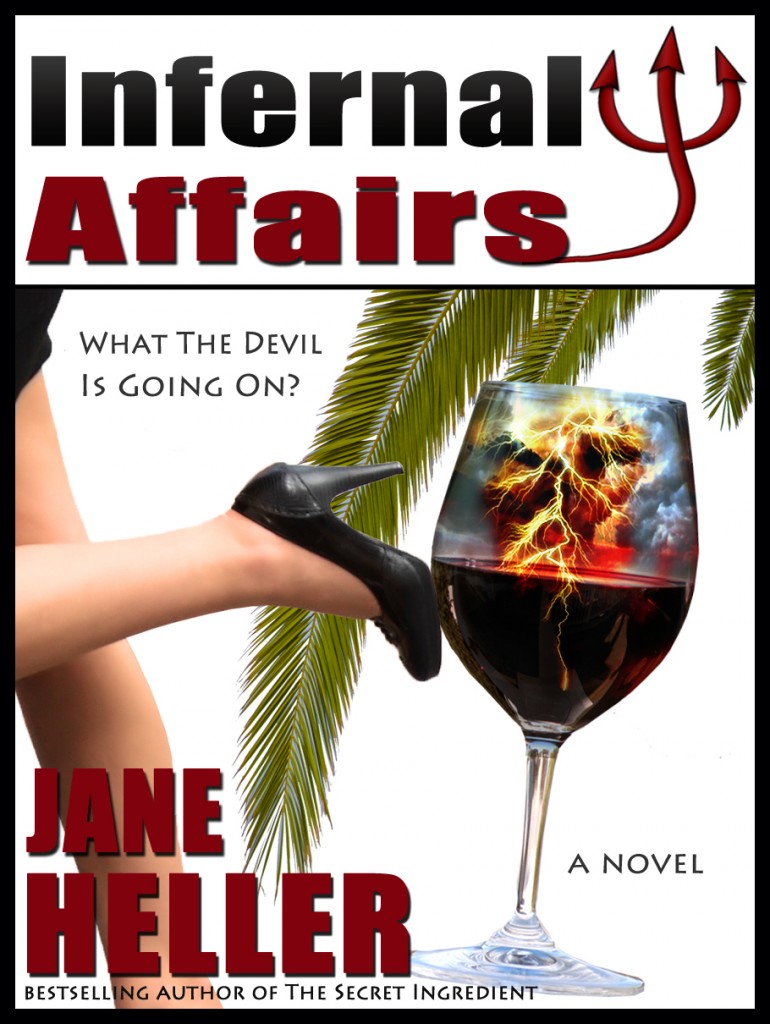 For the past few months we've been doing special promotions on the ebook editions of my novels, and this week the ebook getting the spotlight is my third novel, Infernal Affairs.
Starting tomorrow, September 17th, and continuing through September 24th, the price for Infernal Affairs will drop from $4.99 to 99 cents. The idea is not only to make the ebook even more affordable than it's been but also to reach readers who may be new to my novels and want to give this one a try without too big an investment. And what author doesn't love watching her books jump to the top of the rankings on Amazon and BNN? It's fun!
So is Infernal Affairs, if I do say so myself. Actually, I'm not the only one who said it. People magazine called it "smart-mouthed fun." And Kirkus Reviews called it "campy, over the top, down-and-dirty and a whole lot of fun." Others liked the humor. Booklist: "fiendishly funny"….Library Journal: "very funny."
What's the story about? A Florida real estate agent who's down on her luck. She can't sell a house. She's gained weight. And her husband's just dumped her for the local TV weatherperson. She goes outside during a thunderstorm one night after too much wine and rails at the heavens to help her – only to find that it's the Devil that's been listening. Yup, she's made an unwitting pact with the dark side and now she has to figure out how to get out of the deal. Her unlikely ally is the guy she's despised since high school. They're aided by an adorable Labrador retriever, but that's enough about the plot. The point is there's romance, suspense and some very wacky goings on.
Ellen DeGeneres and Disney optioned the novel back when it was in manuscript, but the movie never got made, sadly. It was re-optioned a few years later for a TV movie but that, too, didn't go anywhere. I still think it would be a very commercial comedy, so maybe someday…..
Meanwhile, it's only 99 cents, people! Go download it!