When I started writing fiction, there was no such thing as an ebook. Yes, this makes me sound like some relic unearthed during an archeological dig, but the fact is that ebooks are a relatively new phenomenon. As recently as the mid-90s, we authors submitted our manuscripts by schlepping them over to Kinko's, getting copies made and sending them to our editors, after which the books were published bricks-and-mortar style.
My last three books were recent enough to come out both as physical entities and as ebooks, so readers have been able to download An Ex to Grind, Some Nerve and Confessions of a She-Fan as well as buy the actual printed versions.
My earlier novels, on the other hand, weren't available as ebooks and it was frustrating.
Not anymore.
Thanks to Ellen Levine, my literary agent, and the ebook division at her company, Trident Media Group, all eleven titles are going digital, with kick-ass new covers (courtesy of the talented designer Lilien Hoffman), starting with the first six that are being launched today: Best Enemies, Clean Sweep (Formerly Cha Cha Cha), Crystal Clear, Infernal Affairs, Sis Boom Bah and The Club.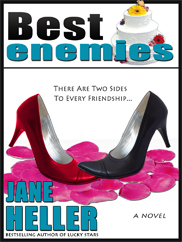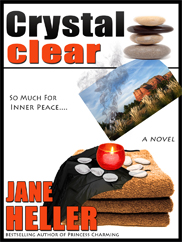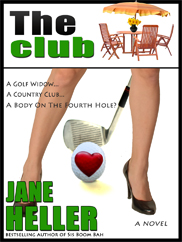 Coming in a week or so will be four more titles (Princess Charming, Name Dropping, The Secret Ingredient and Lucky Stars), followed in another month by Female Intelligence, which had some technical problems during the conversion process. I'll post their on-sale dates as soon as I know them.
Some readers may still prefer to buy the physical books, and they're around too, but now there's the ebook option, which will satisfy all those who've said the hardcovers and paperbacks have been hard to find and will offer the novels at a very affordable price. I adore my Kindle and I've read more books on it than I ever thought I would. I think it's great that we have so many devises on which to buy and then read – in the time it takes to click a link – whether it's on a Nook, an iPad or a smartphone.
Getting everybody to read when there are so many demands on our time is the key. I hope my new ebooks will please long-time fans of my work as well as attract a whole new readership.